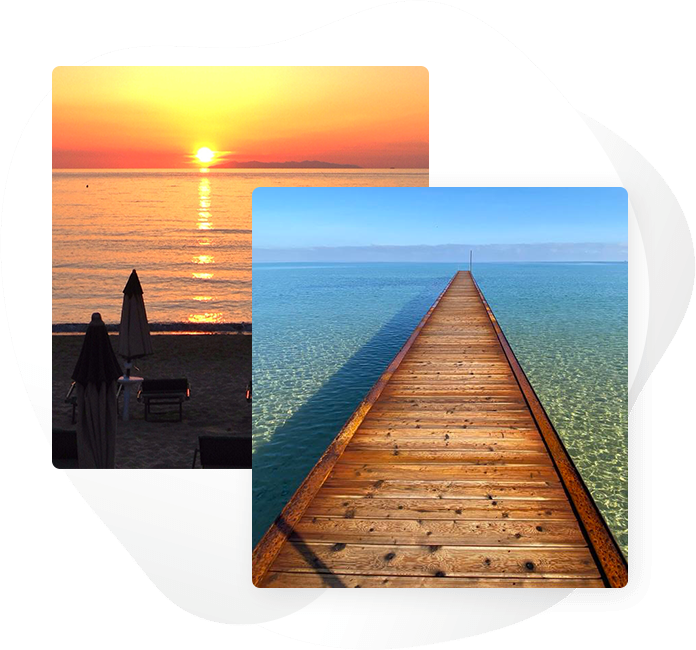 Advice on your holiday
on the island of Elba
We have twenty years of experience at our fingertips to help you to plan your Elban holiday; you will be able to spend your days happily in charming places, choosing peace and tranquillity or fun and excitement so that, at the end of your stay, you will take away unforgettable memories.
Our agency is situated in Procchio, a little town in the centre of the northern part of the Island of Elba, famous for its golden sandy beach and for the fact that it sits at the crossroads of communication for the whole island.
Honeymoon
Vacations specially designed for your romantic honeymoon.
Quality service
Trust our professionalism and you will receive the best assistance.
Satisfied costumers
What makes us happy is the satisfaction of our customers.
Do you have a question for us?
We are at your disposal for advice on the best accommodation options on the island of Elba.
Leave your review, it is important that we receive your feedback
Soggiornato dal 15 al 27 luglio ci siamo trovati veramente bene. Cordialità e gentilezza da parte di tutto lo staff dell'agenzia. Consigliato.
Paolo Priami
Google
Bella casa e stupendo clima... ottimo servizio, bel paese... un posto in cui tornare.
Elda Favari
Facebook
Personale professionale e gentilissimo. Fabio, il titolare, ha risolto un problema che abbiamo avuto con la casa in affitto rapidamente e sempre con il sorriso. Caldamente consigliata.
Chiara Annulli
Google
Moltissime opportunità di soggiorno, sono gentili e disponibili.

Francesco Guarinieri
Google
Gentili, professionali, attenti... è l'agenzia che si vorrebbe trovare nei nostri viaggi. Consiglio caldamente!
Pepita Prima
Google
Professionalità al servizio del viaggiatore, bravi!

Angelo Del Mastro
Google
We help you see the world differently, discover opportunities you may never have imagined and achieve results that bridge what is with what can be.